Synctech cuenta con una amplia variedad de productos premium específica para responder a las necesidades de los gamers. Aerosoles premium específicos para gaming
MCR incluirá en su portfolio de producto, la gama de aerosoles premium de Synctech específicos para equipos y periféricos gaming, en virtud del acuerdo alcanzado entre las dos compañías. El mayorista pasará a distribuir en el mercado español estas soluciones especialmente formuladas y diseñadas para el cuidado y mantenimiento de gaming setups. Productos que ofrecen la máxima garantía de eficacia y seguridad en tan solo una pulsación de spray.
Como destacan desde Grupo MCR, "con esta gama de productos premium queremos responder a la creciente demanda de soluciones pensadas para el cuidado y mantenimiento de equipos y periféricos gaming. La experiencia y conocimiento del sector por parte de Synctech aseguran una perfecta cobertura de estas necesidades, gracias a la calidad de productos que permiten mantener en perfectas condiciones todo tipo de setup. Con estas soluciones fiables y de calidad cubrimos el vacío que existía hasta ahora en este nicho de mercado."
La vida extra de los equipos y periféricos
Synctech cuenta con un equipo especializado con más de 30 años de experiencia en formulación y estabilidad de aerosoles para diferentes sectores. Su conocimiento del mundo gaming y las necesidades del sector, ha impulsado la creación de esta línea de soluciones única en el mundo que comercializará MCR. Después de un año de I+D+I testeando y perfeccionando las fórmulas, esta gama de aerosoles premium ve la luz en el mercado.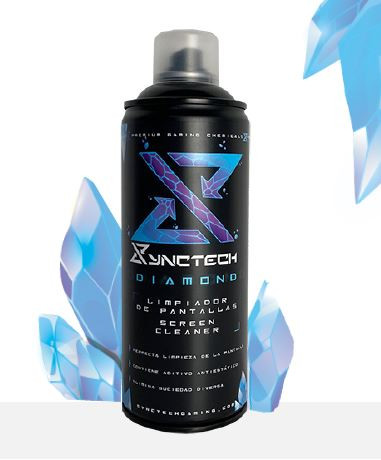 Desde Synctech señalan que "ya sea por la inexistencia de productos específicamente creados para ello o por el hecho de que se infravalora el mantenimiento de los equipos, hoy en día el gamer tiende a pasar por alto la limpieza y puesta a punto de su setup. Por ello, queremos poner a su disposición una gama de productos creada específicamente. Así podrá obtener los mejores resultados y garantías alargando la vida de sus equipos y periféricos".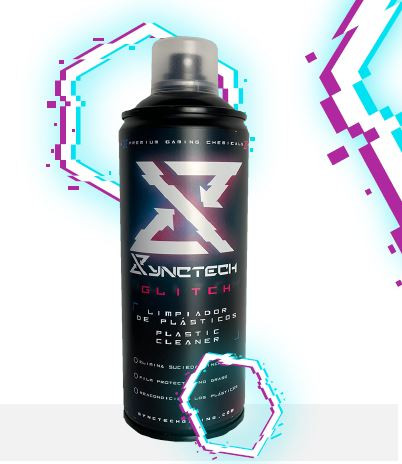 La compañía asegura que van a seguir trabajando en la mejora continua tanto de sus fórmulas como de sus diseños. También, a la hora de crear nuevos productos que den solución a todas y cada una de las necesidades latentes de los gamers.
Welcome to the new meta!