MCR, primer mayorista nacional de nuevas tecnologías e informática, vuelve a celebrar sus tradicionales premios con los que reconoce los productos, soluciones y empresas que más aceptación han registrado en este 2022 y que han contribuido al crecimiento del negocio.
La XIII Edición de los Premios MCR 2022 repitió éxito de convocatoria y congregó en la sala madrileña Oh My Club a más de 600 personas entre fabricantes, partners, clientes y prensa, tras dos años en los que no ha podido celebrar esta gala a causa de la pandemia. Una noche, que además sirvió para agradecer el trabajo y apoyo que el canal IT ha depositado en el mayorista a lo largo del año.
Durante la gala de entrega de los premios, Pedro Quiroga, CEO de MCR agradeció a todos los asistentes, su compromiso con el progreso del sector de la tecnología y destacó el crecimiento experimentado por la compañía en diferentes divisiones.
Premios MCR 2022. Más de 75 nominaciones, 19 premios
Con el apoyo de Intel, Samsung y ZTE como patrocinadores principales del evento, la noche contó con Patricia Conde como maestra de ceremonias junto a Carmen Martínez, directora de Marketing de MCR.
Los premiados en la Gala MCR 2022 fueron los siguientes:
Mejor Periférico: Razer Ratón Viper V2 Pro
Mejor Dispositivo de Juego: THRUSTMASTER Volante+Pedales T248 para PS5/PS4/PC
Mejor Componente de integración: Procesador Intel Core i9-13900K
Mejor Sistema de Almacenamiento Externo: Sandisk SSD Extreme Portable
Mejor Sistema de Almacenamiento Interno: Samsung SSD 980 PRO PCIe NVMe M.2
Mejor Proyector: BenQ TH575
Mejor PC Sobremesa: Acer Predator Orion 7000 PO7-640
Mejor Monitor: Asus PG32UQ
Mejor Portátil: MSI RAIDER GE77HX 12UGS-019ES
Mejor Dispositivo de Sonido: Razer Leviathan V2
Mejor Dispositivo para el Hogar: TP-Link Sistema de Cámaras Vigilancia Inteligente Tapo C420S2
Mejor Empresa de Innovación Tecnológica: LG
Mejor Solución Empresarial: Intel
Mejor Producto de Innovación Audiovisual: Samsung Display Solutions. Pantalla Micro LED The Wall All-In-One
Mejor Producto de Educación: Samsung Mobile. Portátil Galaxy Chromebook 360
Mejor Smartphone: OPPO Find X5 Pro
Mejor dispositivo Conectado (IOT): Smartwatch Amazfit GTS 2 Mini
Además, este año hubo una mención especial de la división de ab materials, mayorista a nivel nacional de material de oficina, papelería, escolar, educación y Bellas Artes perteneciente al Grupo MCR otorgando el Premio a la Mejor Marca en Papelería y Material de Oficina a Piqueras y Crespo.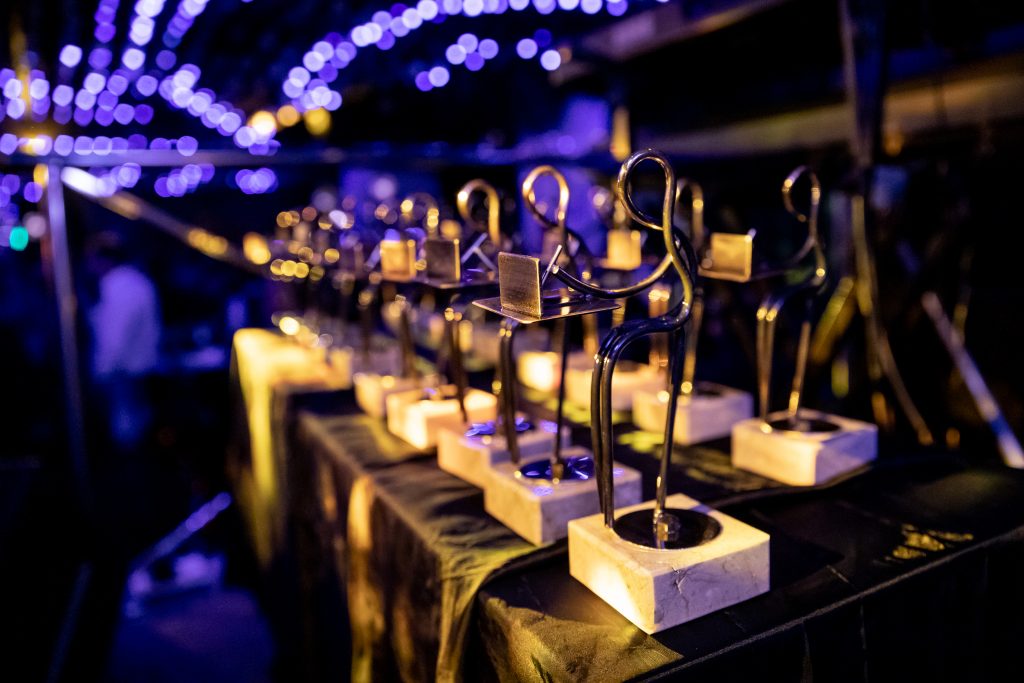 Por último, la buena música en directo puso el broche a esta gala con el Tributo a Mecano del Grupo Aire.
Además de los principales patrocinadores de los Premios MCR 2022, la gala contó con la colaboración de: Acer, Azmafit, Asus, BenQ, CoolerMaster, Corsair, Creative, Dahua, Econic, Ewent, Ezviz, Gigabyte, Gigaset, Honor, HyperX HP, Kingston, LG, Livall, Medion, MSI, NIU, Nox, OPPO, Optoma, Razer, Salicru, Sandisk, Sigma, Sony, Steelseries, Sumup, The G-LAB, THRUSTMASTER, TP-Link, Trust, Ulefone, Vive y Western Digital.