Productos Ganadores: portátil Acer Aspire R7, smartphone Acer Liquid Z5, portátil Acer TravelMate P645, y el proyector Acer K137
Acer ha conseguido cuatro premios iF Product Design Awards 2014. Organizados por el International Forum Design de Alemania por 61er año, el logotipo de los premios iF se ha convertido en un sinónimo de diseño excepcional en todo el mundo.
El portátil Acer Aspire R7, el smartphone Liquid Z5, el portátil TravelMate P645 y el proyector K137 han sido seleccionados como ganadores por 50 expertos en diseño global entre 3.249 productos divididos en 17 categorías. Los ganadores de los premios serán homenajeados el 28 de febrero en BMW World en Munich, Alemania.
Los meticulosos criterios de diseño a tener en cuenta son: la calidad del mismo, el acabado, la selección de materiales, el grado de innovación, el impacto ambiental y la funcionalidad, así como el diseño universal.
El director de marketing de Acer, Michael Birkin señala: "Hemos puesto mucha atención en nuestra estética de diseño y facilidad de uso, tanto en hardware como en software, para hacer nuestros productos más elegantes y atractivos que nunca. Ganar el premio de diseño iF demuestra que el jurado internacional de diseño, compuesto por conocedores de varias disciplinas y no limitado únicamente a la industria IT, ha reconocido y recompensado nuestros esfuerzos en estas áreas"
 Los productos ganadores y las categorías son las siguientes: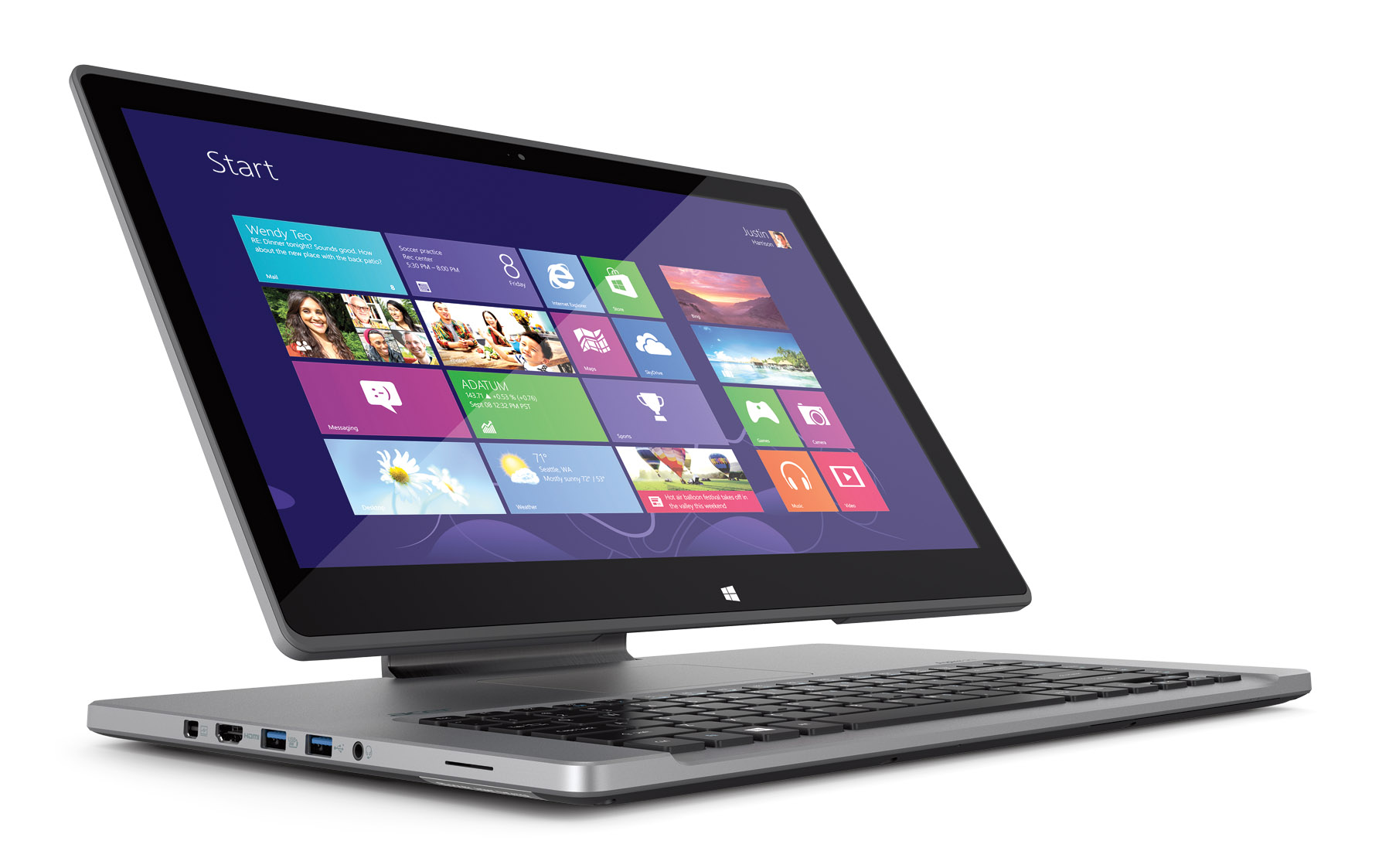 Acer Aspire R7 (categoría de ordenadores) – Es un portátil con pantalla táctil de 15,6″ Full HD diseñado
para crear la mejor experiencia touch and type. La revolucionaria bisagra Ezel™ permite mover la pantalla hacia delante, acercándola al usuario, y cuenta con una resistencia adecuada para cambiarla de posición sin ayuda de nadie. Además de un teclado reposicionado, Aspire R7 cuenta con una combinación perfecta entre una pantalla táctil con resistencia calibrada y un teclado intuitivo y natural con el que podrás trabajar cómodamente. El renovado Aspire R7-572 está equipado con un lápiz Acer y cuenta con varias utilidades Acer Touch Tools, unas aplicaciones con las que podrás obtener una experiencia táctil única.
La primera generación de Acer Aspire R7 ha ganado numerosos premios, incluyendo el Red Dot, Design and Engineering Award – CES Innovations, Computex Design and Innovation, y Taiwan Excellence.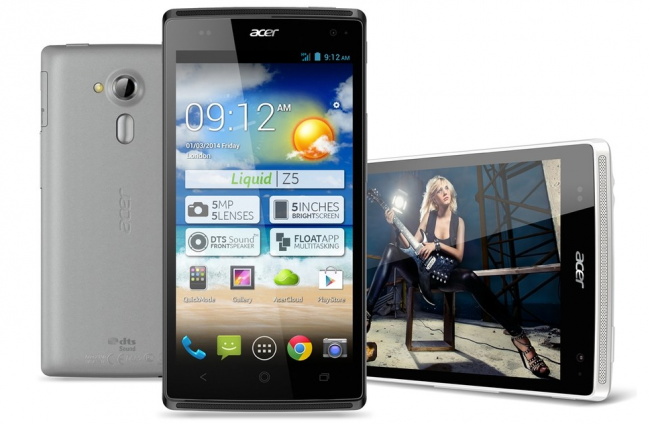 Acer Liquid Z5 (categoría de telecomunicaciones)– Este smartphone ergonómico y moderno cuenta con una pantalla de 5", una relación de aspecto de 16:9 y un altavoz frontal con sonido DTS sintonizado para una rica experiencia de audio, siendo todo ello ideal para la navegación web móvil, uso de redes sociales, fotografía, vídeo y entretenimiento. Su novedoso diseño ofrece curvas minimalistas para que pueda sujetarse cómodamente y su perfil delgado de tan sólo 8.8 mm está disponible en los colores blanco o gris. El diseño AcerRAPID™ actúa como un control personal en el que, con una sola mano, puedes desbloquear y/o activar la pantalla, poner en marcha la cámara de enfoque automático de 5 megapíxeles, utilizar aplicaciones seleccionadas desde la pantalla principal y aceptar las llamadas con un simple clic.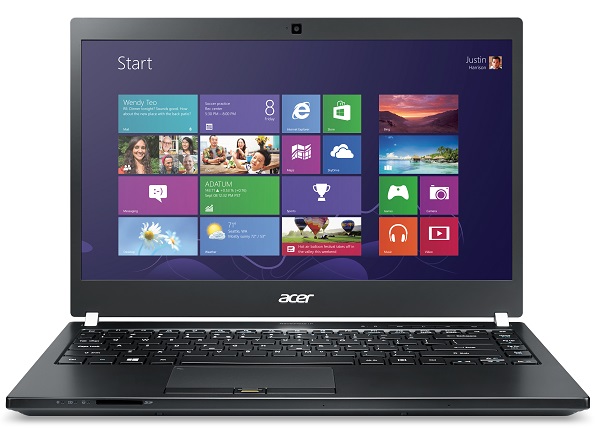 Acer TravelMate P645 (categoría de ordenadores) – Es el compañero de trabajo ideal. Con un exterior negro mate, este portátil profesional transmite la elegancia adecuada para el entorno empresarial, a la vez que transmite solidez a través del uso de materiales de aleación de magnesio de fibra de carbono y aluminio. Su pantalla Full HD de 14" con tecnología IPS incluye también las últimas innovaciones como Near Field Communication, comando de voz y Wi-Fi 802.11. Lleva integrado un lector biométrico de huellas digitales que junto a su Trusted Platform Module 1.2, asegura este ordenador frente a accesos no autorizados. Su ligereza, su batería de larga duración y una serie de características de durabilidad hacen que los usuarios puedan estar tranquilos, mientras que el ProDock opcional con una amplia gama de puertos permite expandirse a través de una sola conexión fiable.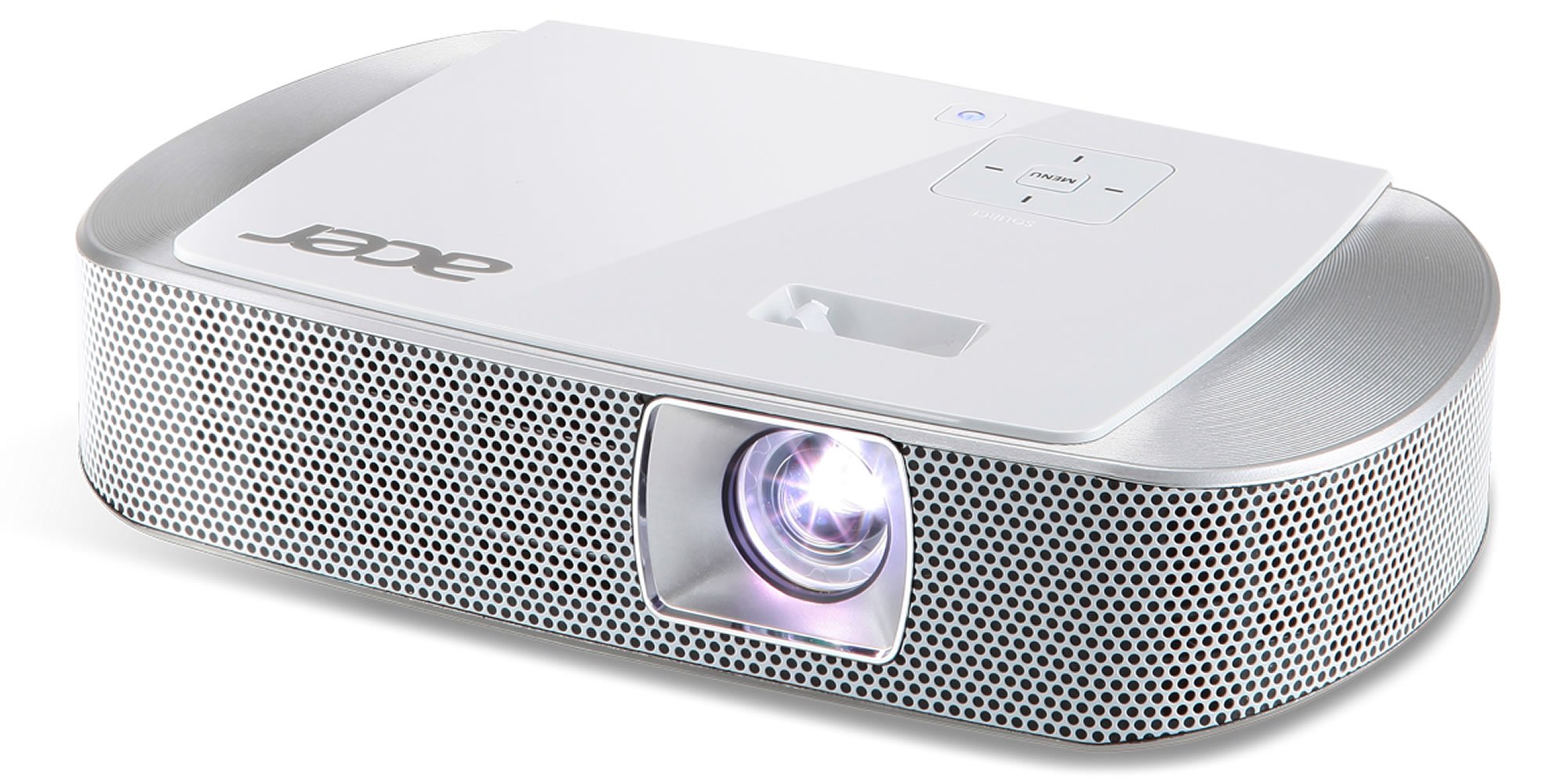 Proyector Acer K137 (categoría de audio y vídeo) – Este proyector de viaje "todo en uno" de alta calidad es suficientemente compacto como para transportarlo en una bolsa pequeña y llevarlo a cualquier lugar con facilidad y dispone de un sonido potente, así que no hay necesidad de llevar altavoces adicionales. La lámpara LED ofrece 700 lúmenes de brillo y cuenta con un software de ahorro de energía durante su uso. Con este dispositivo los usuarios podrán dejar sus ordenadores en casa ya que permite proyectar el contenido directamente desde una tarjeta de memoria. Ahorrarás tiempo con la característica instant-on/off y con el puerto MHL™ podrás proyectar el contenido de un smartphone mientras éste se carga